Restaurant Info
Hours
Day of the Week
Hours
Monday

11:00 AM

-

11:00 PM

Tuesday

11:00 AM

-

11:00 PM

Wednesday

11:00 AM

-

11:00 PM

Thursday

11:00 AM

-

11:00 PM

Friday

11:00 AM

-

12:00 AM

Saturday

11:00 AM

-

12:00 AM

Sunday

11:00 AM

-

11:00 PM
Happy Hour
Day of the Week
Hours
Monday

3:00 PM

-

6:00 PM

Tuesday

3:00 PM

-

6:00 PM

Wednesday

3:00 PM

-

6:00 PM

Thursday

3:00 PM

-

6:00 PM

Friday

3:00 PM

-

6:00 PM

Saturday
Closed
Sunday
Closed
AT THIS LOCATION
Dedicated Parking
Dine-in
Dog Friendly Patio
Free Wifi
Outdoor Patio
Takeout
Behind the Art at Crocker Park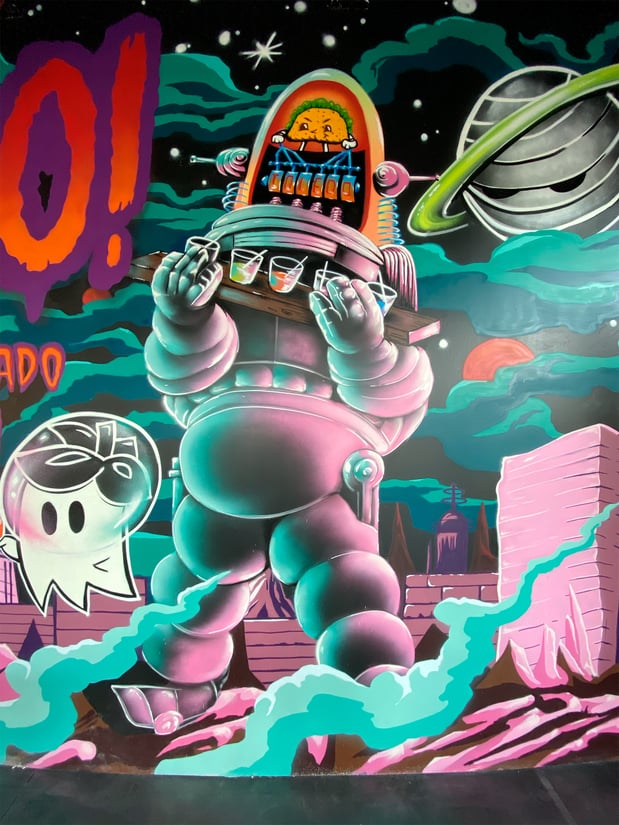 Behind the Art at Crocker Park
What's really at the bottom of Lake Erie? An underwater shopping mall, of course! Well — at least that's how we picture it at our Crocker Park location. Watch Taco Man and Peezler scam and share tacos while other characters run errands and hang in front of familiar stores like Davey Jones' Locker, Barnacles and Noble and Bloomingscales. Don't count on these characters leaving town though, 'cuz one of the wayward RTA trains is getting pulled into the lake by another creature! If there's any life at the bottom of Lake Erie, we hope they're having as much fun as Condado Crocker Park!
THE ART OF IT ALL
Condado is more than the freshest tacos and margs in town. Condado is a place to come as you are, soak up the local vibe, and feel connected. Condado Celebrates individuality and we dig being original. Every Condado restaurant is unique with hand-painted murals by local artists.
Westlake Artists
@ahernandezart @amandapoesie @amberesner @annavanwalsen @briangonnellaisboring @faderesistantartist @finkocreative @jakekelly.art @janiewalland @jewelsantonio @justinmichaelwilldraw @looksdiscount @manocchioh @monstersteve @okpants @quillkolat @racheltried @randycriderart @sarahdbeauty @sp7hr @starbeing @stinaaleah @thejamesquarles @timswit
Crocker Park Reviews
JOIN OUR TEAM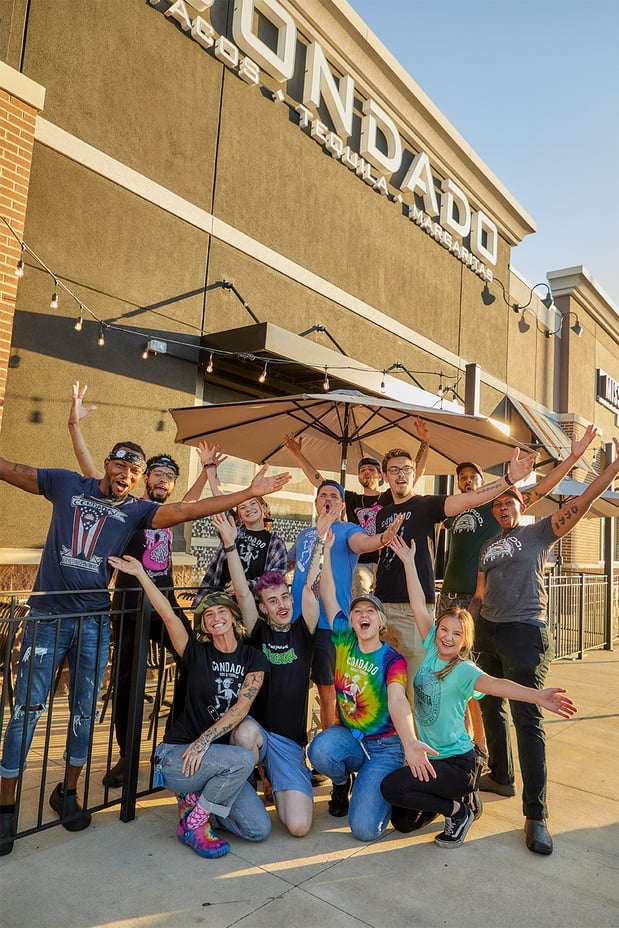 JOIN OUR TEAM
Like our guests' experiences, we take pride in creating a culture as unique as the people we serve — a place where you're free to be yourself.