Hours
Day of the Week
Hours
Monday

11:00 AM

-

11:00 PM

Tuesday

11:00 AM

-

11:00 PM

Wednesday

11:00 AM

-

11:00 PM

Thursday

11:00 AM

-

11:00 PM

Friday

11:00 AM

-

12:00 AM

Saturday

11:00 AM

-

12:00 AM

Sunday

11:00 AM

-

11:00 PM
Happy Hour
Day of the Week
Hours
Monday

3:00 PM

-

6:00 PM

Tuesday

3:00 PM

-

6:00 PM

Wednesday

3:00 PM

-

6:00 PM

Thursday

3:00 PM

-

6:00 PM

Friday

3:00 PM

-

6:00 PM

Saturday
Closed
Sunday
Closed
AT THIS LOCATION
Dedicated Parking
Dine-in
Dog Friendly Patio
Free Wifi
Outdoor Patio
Takeout
Behind the Art at Perrysburg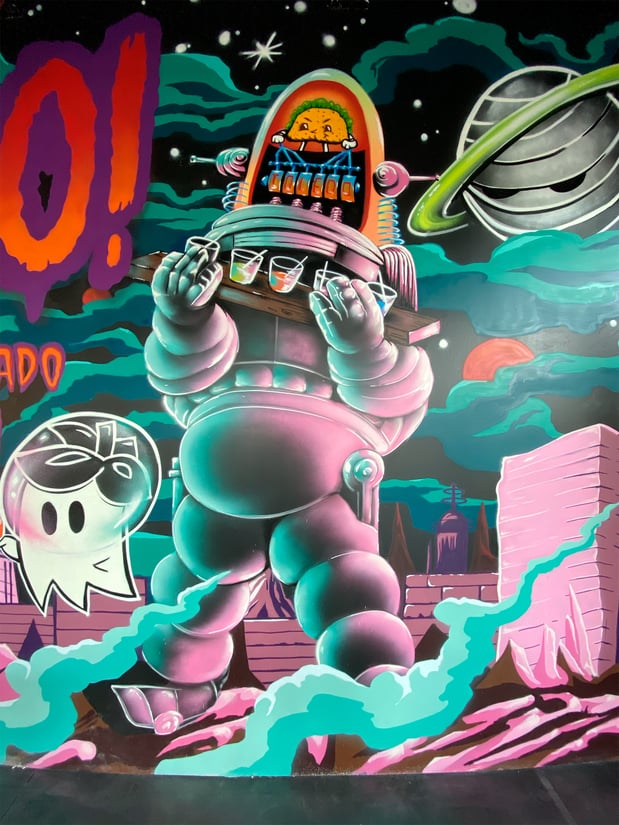 Behind the Art at Perrysburg
Welcome to the 35th Kingdom of Condado Tacos in Perrysburg, Ohio! Based on the Nickelodeon series "Avatar – The Last Airbender", local artists explore the city of Toledo as they would a bender of the elements. "The Last Tacobender" tells the tale of a long-forgotten world, where characters and creatures of Northeast Ohio held magical powers and the ability to bend natural resources into delicious meals. Witness the power and magic of the Guac, Ghost Pepper, Margarita, and Queso Nations as they battle each other and learn how to survive in this tasty and treacherous realm.
THE ART OF IT ALL
Condado is more than the freshest tacos and margs in town. Condado is a place to come as you are, soak up the local vibe, and feel connected. Condado Celebrates individuality and we dig being original. Every Condado restaurant is unique with hand-painted murals by local artists.
Perrysburg Artists
@chilly_rodriguez
@deano2225
@kodiklotattoos
@mrscherzer
@phybr
@starbeing
@timswit
Curtis Ely
Perrysburg Reviews
JOIN OUR TEAM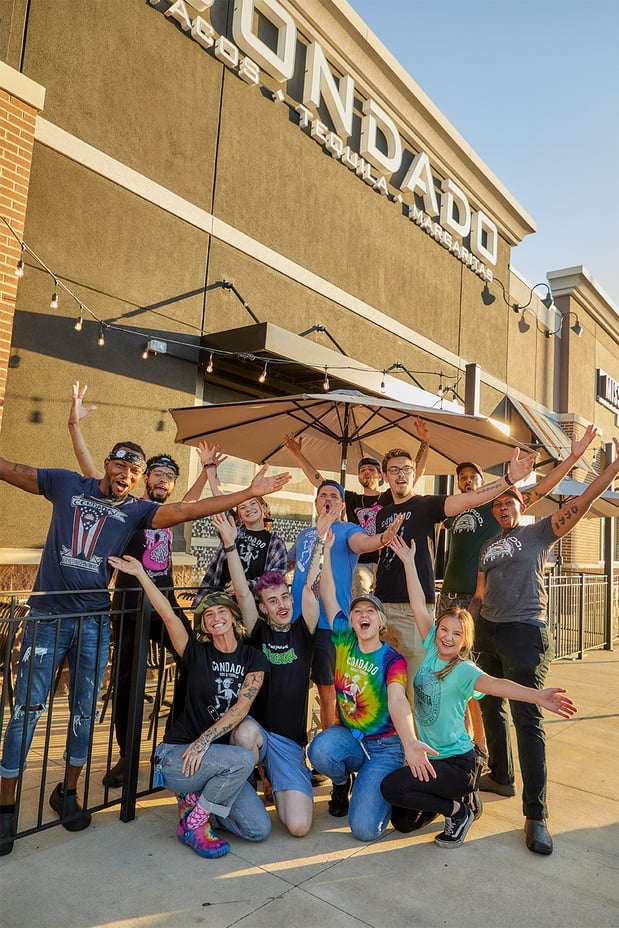 JOIN OUR TEAM
Like our guests' experiences, we take pride in creating a culture as unique as the people we serve — a place where you're free to be yourself.