Hours
Day of the Week
Hours
Monday

11:00 AM

-

11:00 PM

Tuesday

11:00 AM

-

11:00 PM

Wednesday

11:00 AM

-

11:00 PM

Thursday

11:00 AM

-

11:00 PM

Friday

11:00 AM

-

12:00 AM

Saturday

11:00 AM

-

12:00 AM

Sunday

11:00 AM

-

11:00 PM
Behind the Art at Kalamazoo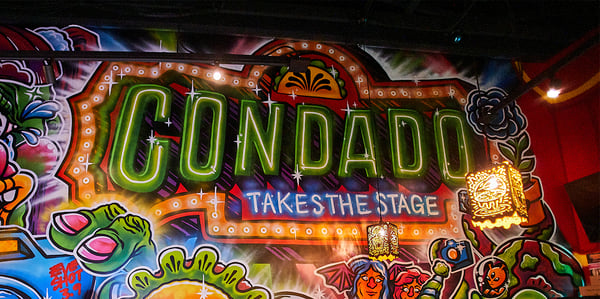 Behind the Art at Kalamazoo
The city of Kalamazoo is often coined the city with "the mirage of reflecting river." It's also the home of the nation's top Nature Center, a top-flight Air Zoo and in the past was also referred to as Celery City, referencing the crop which was shipped across America with the phrase "fresh as dew from Kalamazoo." Condado is thrilled to list this western Michigan town to it's list of taco joints. For the mural artwork at our Kalamazoo restaurant, Isaiah Williams lead a team of local artists as 'Condado Takes The Stage,' a shout out to the State Theatre nearby, which is listed in the National Register of Historic Places, and the art also pays tribute to the theatre district as a whole. Isaiah's art encompasses a plane flying overhead with a banner that says 'Condado 39' and Condado's cast of characters are on stage putting on a show for the main event.
THE ART OF IT ALL
Condado is more than the freshest tacos and margs in town. Condado is a place to come as you are, soak up the local vibe, and feel connected. Condado Celebrates individuality and we dig being original. Every Condado restaurant is unique with hand-painted murals by local artists.
Kalamazoo Artists
@Redmonkendall
@asma.speeks
@brianholderman
@clowntearz
@degroffdesign
@detroit_sign_painters
@elliotchaltry
@fee_bee_n_jay
@finkocreative
@ghostbeard
@ghosttown.atl
@horton_paint_co
@jesse_kassel
@jewelsantonio
@lurkanddestroy
@malt1ski
@markrudolph
@n_du_time
@nosey42
@oldgrowthcreative
@patchwhisky
@piperadonya
@racheltried
@streetsidemural
@swfreddy
@tonywhlgn
@utopianexperiments
@weweresix
Kalamazoo Reviews
JOIN OUR TEAM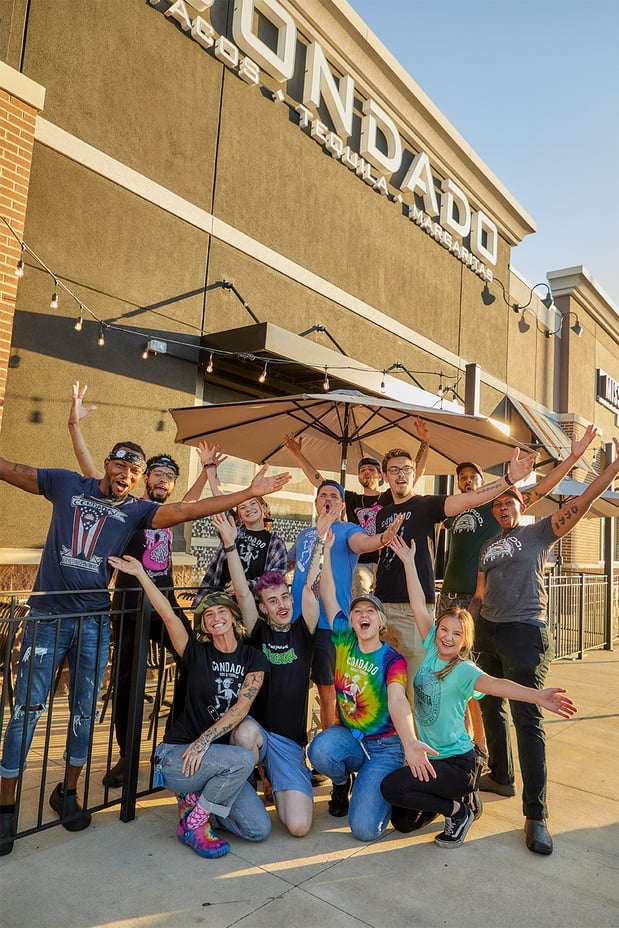 JOIN OUR TEAM
Like our guests' experiences, we take pride in creating a culture as unique as the people we serve — a place where you're free to be yourself.