Hours
Day of the Week
Hours
Monday

11:00 AM

-

11:00 PM

Tuesday

11:00 AM

-

11:00 PM

Wednesday

11:00 AM

-

11:00 PM

Thursday

11:00 AM

-

11:00 PM

Friday

11:00 AM

-

12:00 AM

Saturday

11:00 AM

-

12:00 AM

Sunday

11:00 AM

-

11:00 PM
Happy Hour
Day of the Week
Hours
Monday

3:00 PM

-

6:00 PM

Tuesday

3:00 PM

-

6:00 PM

Wednesday

3:00 PM

-

6:00 PM

Thursday

3:00 PM

-

6:00 PM

Friday

3:00 PM

-

6:00 PM

Saturday
Closed
Sunday
Closed
AT THIS LOCATION
Catering
Dedicated Parking
Dine-in
Dog Friendly Patio
Free Wifi
Outdoor Patio
Takeout
Behind the Art at Carmel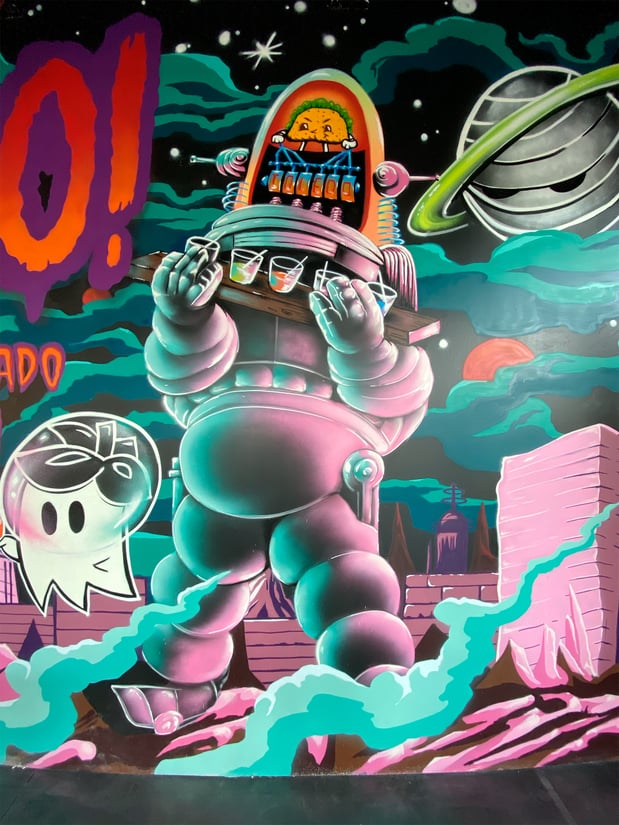 Behind the Art at Carmel
Representing our 3rd of 4 Indianapolis locations, Carmel has been touted as one of the top suburbs to live in throughout the US, a great combination of Live, Work and Play. Condado fits in with the Play as a great social place to dine out! Our Carmel Condado Tacos artwork is themed as Unor-ganized Crime with Taco Tracy and the Peezler gang. Taco Tracy chases the Peezlers in 1940's era Indy 500 racing cars throughout the Monon trail, knocking bikers off the path on their quest. The back bar features a silhouette of the city with Peezler graffiti. There is the Hoosier Line train tracks, and further on the chase Taco Tracy tears up the Crooked Stick Golf Course and golf cart tire tracks. After discovering some magical mushrooms they attempt to play golf but wind up missing all their shots, and at the same time, have a grand old time of it.
THE ART OF IT ALL
Condado is more than the freshest tacos and margs in town. Condado is a place to come as you are, soak up the local vibe, and feel connected. Condado Celebrates individuality and we dig being original. Every Condado restaurant is unique with hand-painted murals by local artists.
Carmel Artists
@ahernandezart
@annavanglamazon
@bezol_one
@briangonnellaisboring
@brianholderman
@cherryalleypaint
@finkocreative
@invisible_hometown
@israelsoloart
@jakekelly.art
@jewelsantonio
@lundomania
@racheltried
@ronlewhorn
@sp7hr
@taylormoon
@vivrant_thaang
Mallory Hodgkin
Carmel Reviews
JOIN OUR TEAM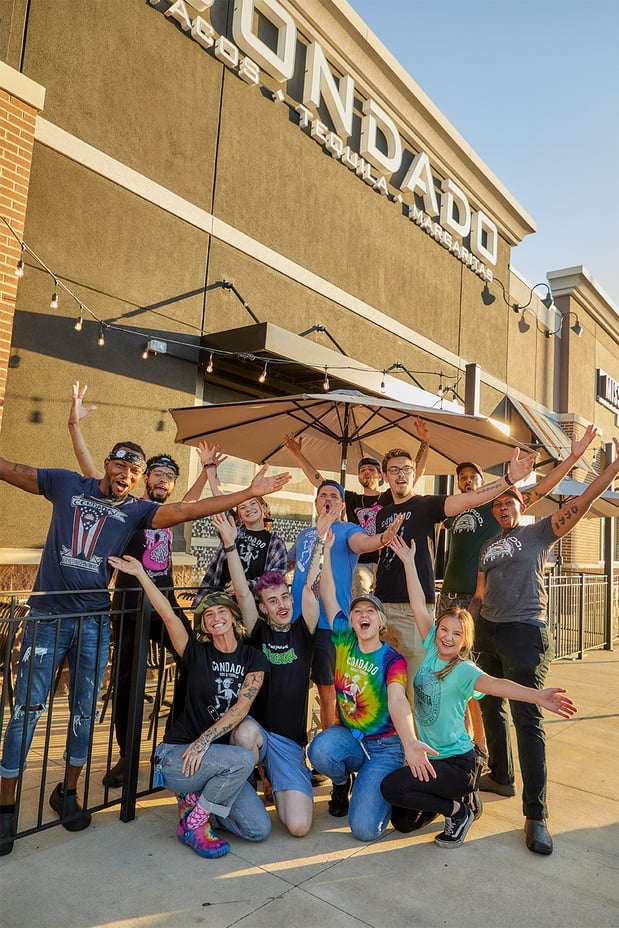 JOIN OUR TEAM
Like our guests' experiences, we take pride in creating a culture as unique as the people we serve — a place where you're free to be yourself.